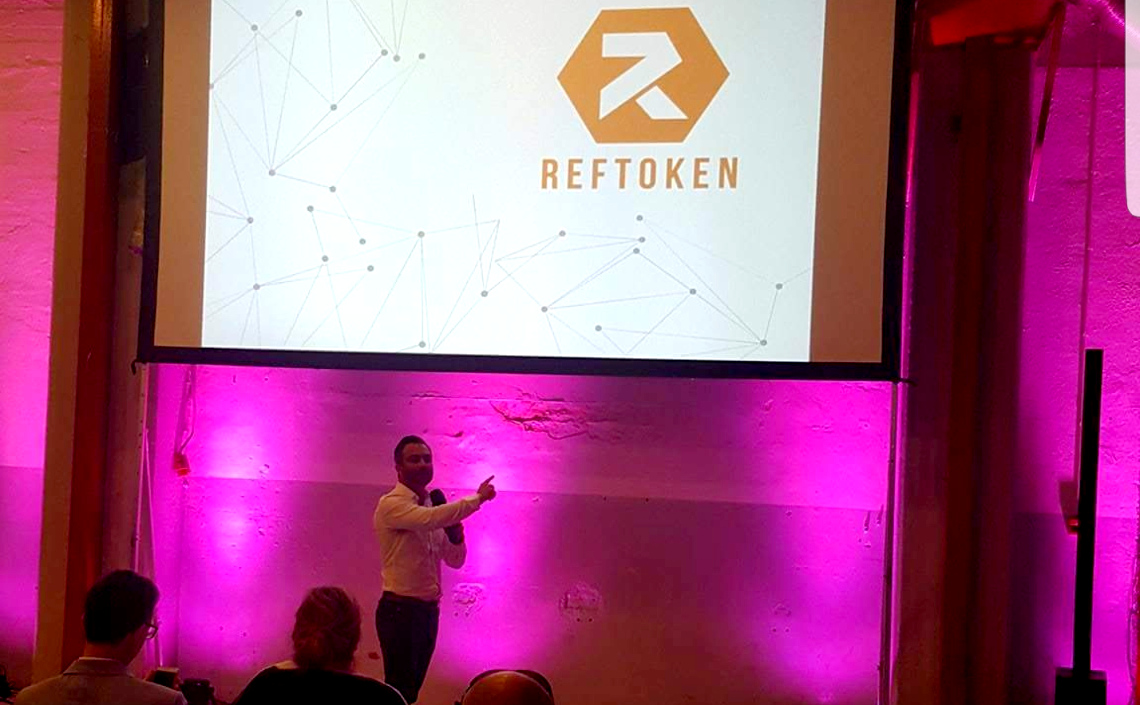 Firstly, we are happy to report that we are currently in the final legal processes to become listed on a USD supported exchange. At present, we cannot currently disclose any more information than this for the time being, as we are still required to pass a full compliance review, but we are pleased to report this is in the pipeline.
Our dev team keeps growing! We hinted last month that we were considering hiring a few new developers; well this month they have joined us!
We are pleased to welcome Beppe and Francis to the team. Both Beppe and Francis studied Web Development in Sweden together with Johan Gudmundsson, who joined us earlier this year. Beppe's strength is Backend development with Python and NodeJS, while Francis is geared towards SysAdmin and DevOps. Together they really complete the dynamic RefToken team. Other great news from the team is that Manuel has finally received his Ethereum Developer certificate from the B9labs course he took last year, with 'outstanding grades', which you can see here. B9labs are the leading education, advisory and research provider in the blockchain industry, and offer the most highly recognized and comprehensive Ethereum developer training program available. Therefore we are naturally very proud of Manuel's achievement and we are delighted to have him as part of the team here at RefToken.
With our strong core developers, we are now starting to feel complete as a team and confident we will be able to deliver our vision in a timely manner. In the meantime, our blockchain development agency partner ParsecLabs, with Alex Lunyov as their lead developer, is not only working to scale up RefToken, but the whole Ethereum network at the same time! Their research team lead by Johann Barbie is a key player in the development of Plasma, they have recently applied for a grant from the Ethereum Foundation, and as a close partner we wish them all the best, and we are incredibly fortunate to have them as our partners!
The ICO platform we are building together is ready to be launched. The first ICO partner, LifeTask, has had some delays on their end however, and they are still putting the finishing touches to their white paper. We expect it to be ready to launch within the next couple of weeks and can soon get the platform up for a live display. The good news is that it will now have an even greater level of functionality when it goes live!
Our CEO, Jan Sammut, has been busy spreading the word of RefToken with conference presentations at the Blockchain & Bitcoin Conference in Berlin, Germany on the 4th April, and the BlockYard conference in Gdansk, Poland on the 13th of April.
The next important public events in May will be conferences in Helsinki, London and Dubai. Attending high-level blockchain conferences not only allows us to gain great exposure for the RefToken project, but also allows us to acquire a large number of new clients for our upcoming ICO platform; in addition to building strong and important business relationships.
Although not directly related to the RefToken project, members of the community may have read news this week that Malta's Government Cabinet has preliminarily approved three landmark cryptocurrency bills which include regulatory framework for blockchain startups and initial coin offerings in Malta. This includes the creation of the Malta Digital Innovation Authority. Obviously, this is great news for the whole blockchain industry, and RefToken, being based here in Malta, are well-placed to remain agile and at the forefront of blockchain development in the most cryptocurrency friendly nation in Europe.
Finally, thanks to the community for your involvement and support, and we hope you are looking forward to these exciting next few weeks as much as all the team here at RefToken are!