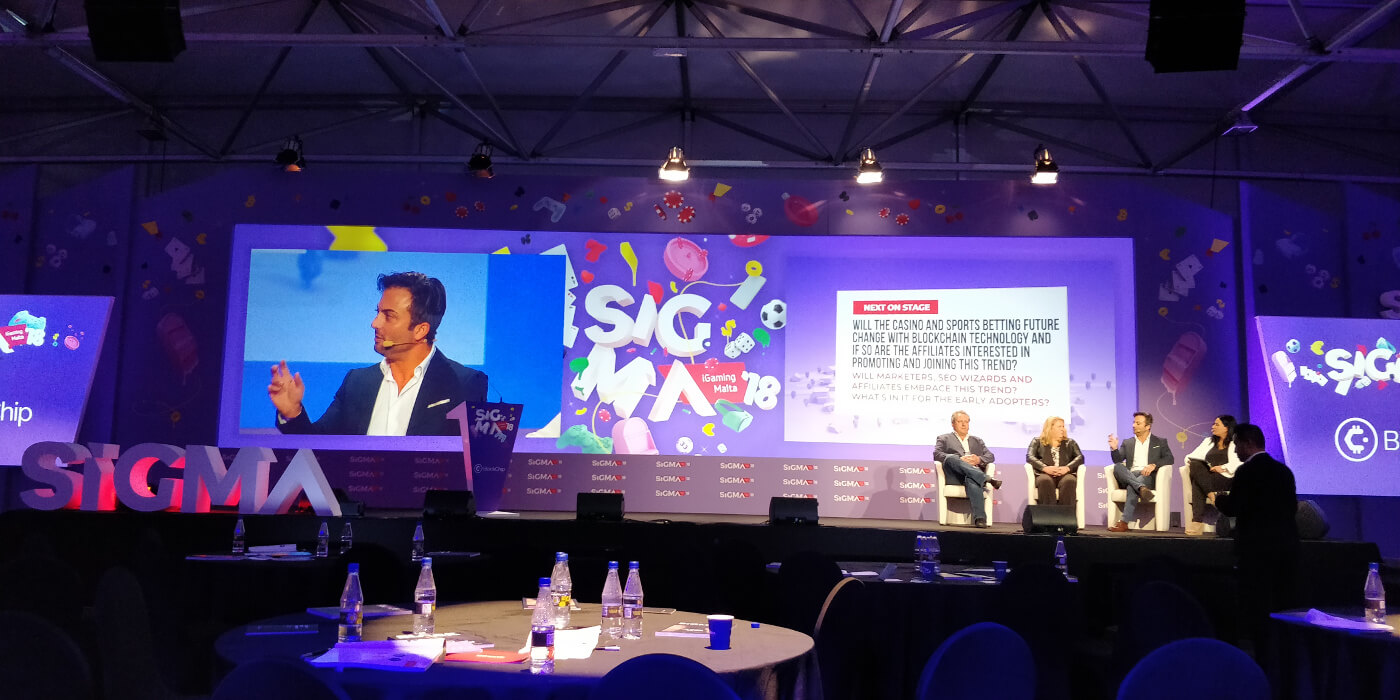 In addition to the blockchain space, RefToken's CEO Jan Sammut has been deeply immersed in the online gambling industry for over a decade on both the affiliate and merchant sides.
At SiGMA iGaming Malta, Jan plans to connect with brands and marketers who can profit from his other blockchain technology venture, RefToken, and take it mainstream. RefToken is the world's first impossible-to-cheat affiliate tracking platform for the online gambling industry.
Jan is on a SiGMA iGaming Malta discussion panel about the nexus of online gambling and blockchain technology on November 28th at 4:25 pm.
SiGMA is a key event on the global iGaming calendar. The size and scope of the fifth annual SiGMA Expo expanded substantially — 12,500 attendees from 80+ countries, 2,500 affiliates, 300 exhibitors including 100+ startups, and 200 Speakers — so it's taking place over three days this year, not two.
The theme of SiGMA 2018 is centred on the two questions regarding the evolution of affiliate marketing and blockchain:
Will online gambling affiliates embrace blockchain?
What's in it for the early adopters?
Jan first decided to move into the blockchain space when he realised that there is a ready-and-waiting real-world use case for making affiliate tracking fraudless on both the affiliate and merchant sides. Jan recognised that decentralisation and disintermediation of transactional data will strengthen transparency with real-time analytics, and that smart contracts will enable niche audience targeting and superior conversion rates.
Jan explains how he ended up at the intersection of online gambling and blockchain, how the use of blockchain can alleviate affiliate cash flow problems and other pain points, and how RefToken may gain traction with both affiliates and operators.
Jan Sammut: "Decentralisation, smart contracts, and tokens may eliminate pain points that the online gambling industry has been dealing with for years on both the merchant and affiliate sides. It looks to be an ideal use case for blockchain technology. Smart contracts will establish trustless relationships between affiliates and operators. Conversion data and revenue will be locked onto the blockchain with instant payments issued on conversion..
A RefToken smart contract governs every single affiliate conversion. An operator must put enough funds in escrow to cover the campaign. Merchants can't withhold affiliate payments. For affiliates, there's no more invoicing and waiting 30-days. Conversions get paid on the blockchain minutes.
RefToken market proofs and our proprietary wallet verify conversions quickly. CPA fraud, shaving, skimming, withholding payments — all become impossible. All parties can look at transactions and view everything player-by-player, spin-by-spin, line-by-line; everything is auditable.
As far as selling RefToken to clients, the affiliate side is enthusiastic. Operators are different. I have worked on both sides of the industry, and I understand why some operators are resistant — frankly, the reluctant operators have something to hide. However, there is dishonesty on both sides. I've seen a lot of well-executed CPA fraud and shaving. But any affiliate who is honest, only aiming to protect themselves, to receive what they've earned, is eager to learn more about RefToken. People that are in some way cheating the system are the ones that, well, their game is going to be over if they onboard with us.
We are now starting to promote the RefToken platform beta, which is nearly complete; its launch is tentatively scheduled for a December 2018 or January 2019 launch and we are actively vetting beta partners.
SiGMA iGaming Malta Venue: Malta Fairs and Conventions Centre in Ta' Qali Dates: November 28 - 30